Archaeological discovery dating back to the Sawy era
Wednesday، 13 July 2022 - 12:28 PM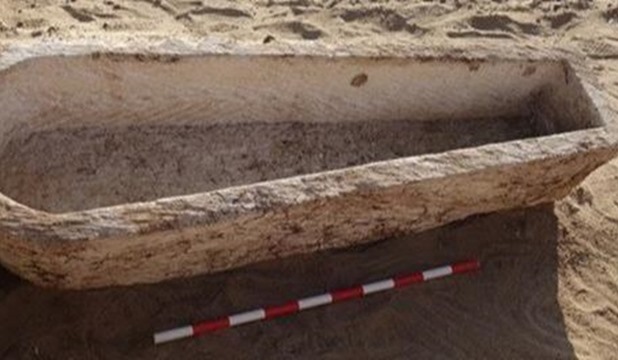 The Egyptian-Spanish archaeological mission to the University of Barcelona, ​​working in the Al-Bahnasa region, reached the discovery of a unique tomb dating back to the El-Sawy era.
Secretary General of the Supreme Council of Antiquities Mostafa Waziri said the cemetery is unique in its kind and this type has not been discovered before in Al-Bahnasa.
In turn, Esther Pons, head of the mission, said that the excavations revealed 8 tombs dating back to the Roman era with a vaulted ceiling and not engraved. Many tombstones dating back to the Roman era were found inside it, in addition to Bronze coins, small crosses, and clay seals.
46
Wednesday، 13 July 2022 - 12:28 PM
Related Stories
Most Visited
Wednesday، 01 February 2023 12:06 PM
Monday، 30 January 2023 12:00 AM
Monday، 30 January 2023 11:59 AM