Sisi asserts Egypt's support to Pakistan after devastating floods
Thursday، 29 September 2022 - 11:14 PM
President Abdel Fattah El Sisi asserted on Thursday 29/9/2022 the Egyptian government and people's support to the flood-ravaged Pakistan, Presidency Spokesman Bassam Radi said.

In a phone call with Pakistani Prime Minister Shehbaz Sharif, Sisi said that Egypt had allocated humanitarian aid to contribute to alleviating the suffering of the Pakistani people after the devastating floods.
Sharif thanked Sisi and the Egyptian people for their support and hoped to boost bilateral relations especially in the field of climate change in light of Egypt's hosting of the 2022 United Nations Climate Change Conference, COP27, in Sharm El Sheikh city in November.
He also hailed the inspiring Egyptian model, under President Sisi, in various developmental fields as well as Egypt's leading political role in the region.
87
Thursday، 29 September 2022 - 11:14 PM
Related Stories
Most Visited
Wednesday، 30 November 2022 01:33 AM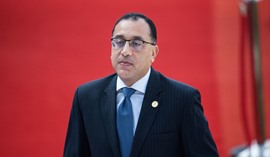 Wednesday، 07 December 2022 02:03 PM
Wednesday، 30 November 2022 03:35 PM