Petroleum minister announces framework of Egypt's low-carbon hydrogen strategy
Tuesday، 15 November 2022 - 07:16 PM
Minister of Petroleum and Mineral Resources Tareq el Molla has announced, on Tuesday 15/11/2022, the framework of Egypt's low-carbon hydrogen strategy; as part of activities of the 2022 Climate Change Conference (COP27) currently held in Sharm El-Sheikh city.
The move was made in the presence of the ministers of electricity and renewable energy, and international cooperation in addition to the regional director of the European Bank for Reconstruction and Development (EBRD).
Low-carbon hydrogen is a sustainable means of diversifying energy options and creating a flexible energy system, Molla said in a press statements Tuesday.
He added that Egypt has key ingredients in this field, allowing it to contribute to meeting the increasing demand of low-carbon hydrogen to achieve energy security with the least impact on the environment.
The minister noted that developing the framework of Egypt's national low-carbon hydrogen strategy is a distinguished model for fruitful cooperation among the Ministry of Electricity and Renewable Energy, the Ministry of International Cooperation and the EBRD.
152
Tuesday، 15 November 2022 - 07:16 PM
Related Stories
Most Visited
Wednesday، 23 November 2022 07:50 PM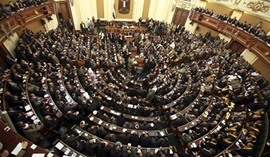 Saturday، 26 November 2022 07:34 AM
Monday، 21 November 2022 12:00 AM