Gov't denies providing jobs for Egyptians abroad by manpower ministry
Wednesday، 23 November 2022 - 01:19 PM
The Cabinet Media Center has dismissed as groundless news that the Manpower Ministry is providing overseas work contracts for youth.
In a statement Wednesday, the media center said it contacted the Manpower Ministry, which totally denied these reports, asserting that they are baseless and bare of truth.
The ministry stressed that ads about overseas work contracts are fake.
The ministry did not issue such ads, it said, adding that any work opportunities abroad are posted on its official website "manpower.gov.eg" or through its official Facebook page.
The ministry, meanwhile, warned its citizens against falling victim to scams that promise employment abroad.
The center, meanwhile, urged all media outlets to seek accuracy and objectivity before publishing news, advising them to contact bodies concerned so as to avoid sparking confusion among the public.
The center also called for reporting any rumor or misinformation on WhatsApp numbers (01155508688 -01155508851) or email (rumors@idsc.net.eg).
MENA
53
Wednesday، 23 November 2022 - 01:19 PM
Related Stories
Most Visited
Wednesday، 23 November 2022 07:50 PM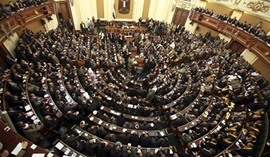 Saturday، 26 November 2022 07:34 AM
Sunday، 20 November 2022 09:47 PM