CIFF president hopes it'll be among world's top 3 film festivals
Wednesday، 23 November 2022 - 02:41 PM
Cairo International Film Festival (CIFF)
Hussein Fahmy, president of Cairo International Film Festival (CIFF), said he hopes that the event will become one of the world's top 3 film festivals.


He voiced delight with the great success of the 44th edition of CIFF, lauding the high turnout by film makers, critics and audience.


Fahmy extended thanks to the Culture Ministry and sponsors over their great efforts to help organize the event so successfully and perfectly.


CIFF was held on Nov. 13-22 at the prestigious Cairo Opera House, celebrating a total of 97 films stemming from 52 world countries, including 10 films that will be landing MENA Premiere in the festival's parti-colored sections.


Cairo International Film Festival is one of the oldest-standing film festivals in the Arab world and Africa and the only festival in the region to be accredited as an (A) festival by (FIAPF) – the International Federation of Film Producers.


MENA
31
Wednesday، 23 November 2022 - 02:41 PM
Related Stories
Most Visited
Wednesday، 23 November 2022 07:50 PM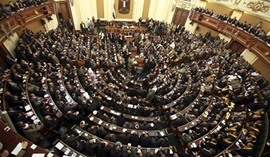 Saturday، 26 November 2022 07:34 AM
Monday، 21 November 2022 12:00 AM