Armed Forces celebrate 10th of Ramadan victory
Saturday، 01 April 2023 - 03:33 PM
The Armed Forces have celebrated the anniversary of the 10th of Ramadan victory.
The celebration ceremony was attended by a host of military commanders, officers and soldiers and officials from the Awqaf Ministry and Al-Azhar.
Assistant Defense Minister Khaled Shawqi delivered a speech, on behalf of Minister of Defense and Military Production Mohamed Zaki, lauding the sacrifices and heroism of the Egyptian Armed Forces' heroes who managed to restore the dignity of the Arab nation and its pride, as well as the holy land of Sinai.
On the 10th of Ramadan, October 6, 1973 the Egyptian army launched a surprise attack against Israeli forces in the occupied Sinai supported by the Air Force. The army managed to cross the Suez Canal and dislodge the Israelis on the other side of the international waterway.
The Egyptian army destroyed a giant defensive sand barrier known as "Bar Lev Line" along the eastern bank of the Suez Canal with high-pressure water hoses, and installed pontoon bridges to transfer armored vehicles, tanks, and soldiers to the other side of the canal.
109
Saturday، 01 April 2023 - 03:33 PM
Related Stories
Saturday، 03 December 2022 - 05:06 PM
Saturday، 02 July 2022 - 08:59 PM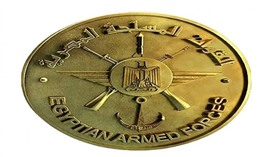 Friday، 01 July 2022 - 02:24 PM
Most Visited
Thursday، 25 May 2023 12:23 PM
Saturday، 27 May 2023 12:00 AM
Wednesday، 24 May 2023 03:38 PM