Egyptian-Latin ties
Monday، 20 July 2009 - 12:00 AM
Egypt and Latin America have a similar historical background ever since World War II, due to the liberation of both the African and the Latin American continents. Latin America played a great role in the United Nations as 20 countries out of 50 that established this international organization were from Latin America. Therefore, an approach between the Arabs and the Latin Americans was established since 1945. 
Due to Egypt's geographical placement its international role has increased through time,. Egypt's strategic position has helped in extenuating its role, not only, in the Arab world but also in the African continent. This has led to include Egypt's role in the Latin American continent. 
The Egyptian diplomacy supported many of the Latin American countries to join the non-biased movement which included many countries from Asia, Africa and Lain America. 
Egypt and the developing countries formed the 77 Group and the 15 Group which enhanced the cooperation between Egypt and Latin American countries. 
The Egyptian-Latin American relations originated from the Latino-Arab historical relations that sprouted with the help of Arab Latino immigrants. 
The Latin region is considered to be one of the most active economical regions. It has a great potential to accommodate Egyptian agricultural and industrial products. 
There is no doubt that the new economic system and the current political developments have pushed the developing countries to cooperate through commercial exchange resulting in more open markets between several countries. Egypt is keen on coordinating with the Latin-American countries to support commercial exchanging and investment between both parties.
Talks between ministers and ambassadors in Egypt and Latin-American countries are held through the Arab League and the Egyptian foreign ministry. The Egyptian International Cooperation Minister has expressed the importance of increasing the connections and exchange of information between the two parties in all fields. 
2324
Monday، 20 July 2009 - 12:00 AM
Related Stories
Most Visited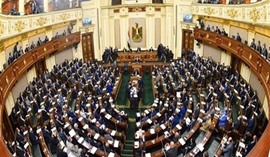 Saturday، 13 August 2022 01:18 PM
Sunday، 07 August 2022 01:18 PM
Tuesday، 09 August 2022 10:12 AM