Egypt and Uganda
Thursday، 31 December 2015 - 12:00 AM
Uganda and Egypt enjoy strong and solid relations, mirrored by their mutual views on a number of international issues, as well as cooperation and coordination on regional issues on top of which are the issue of water, combating terrorism and regional crises.
The Egyptian-Ugandan relations have recently witnessed a notable vivacity, reflecting Egypt's African loyalty. These relations have positively developed since President Abdel Fattah al-Sisi has assumed power in June 2014, as he has been keen to restore Egypt's active pioneering and historical role in the Continent through forums, African summits and mutual visits of Egyptian and African officials.
Uganda supported Egypt in the African Union, following the June 30 Revolution. President Museveni criticized the African Union stance and plainly backed Egypt's return and resumption of its activities in the African Union, coinciding with Uganda's presidency of the African Peace and Security Council.
President Yoweri Museveni's visit to Egypt and his talks with President Sisi reflected the development of the Egyptian-Ugandan strategic partnership in various political and economic fields, in accordance with common interests and mutual benefits for the Egyptian and Ugandan peoples on equal footing.
The relationship between the two countries is a prominent example of Egypt's relations with the African and the Nile Basin countries based on boosting cooperation within a framework that guarantees continuous progress, whether through mutual visits or joint committees. These relations reflect the basic outlines of the Egyptian foreign policy which has significantly regained weight under Sisi's rule.
Uganda appreciates the important role played by Egypt in training and enhancing the capabilities of Ugandan forces in the fight against terrorism. Uganda enjoys great training opportunities in the finest Egyptian military colleges in order to enhance defense and security cooperation between the two countries. Bilateral cooperation extends also to trade and agriculture.
In November 2007, the Egyptian government provided aid of about 750 kg of medicines to victims of the floods that hit northeastern Uganda. Egypt also sent seven containers of140 metric tons of rice, 400 food oil cartons and 80 large tents delivered to Uganda n first lady in the Ugandan presidential palace on December 5, 2007. In April 2010, Egypt also sent humanitarian relief aid of 1.2 tons of vaccines, 2.5 tons of medicines to the victims of landslides in the eastern Uganda region of Pododa. A financial aid of $ 10,000 was given to kapchorwa district for women's social development.
The two countries adopted a common policy to enhance trade relations in all its aspects.
 In 2009 there was an increase in the volume of the trade to $ 35.5 million.
Egypt always gives priority to capacity building and human development in Uganda. It offers 10 scholarships yearly to Uganda for higher education in different Egyptian Universities. five scholarships under former President Mubarak's initiative for quality education for future African leaders, in addition to 16 scholarships every year at al-Azhar al-Sharif University.
Between July 2009 and June 2010 Egypt organized 62 training programmes in different fields such as police, military, agriculture, water management, Diplomacy, health, media, and other fields, in which 125 Ugandans benefited.
In partnership with Uganda, Egypt is running a unique and a mega project called the Uganda-Egypt Aquatic Weed Control Project which started in 1998 at a cost of US$20m to remove and eliminate water weeds from the lakes in Uganda. Through this project, other projects were successfully implemented with the aim of improving the lives of fishermen in different areas.
In 2008, Egypt donated (about $280,000) for the rehabilitation of Itojo Hospital in Ruhaama county, Ntungamo district. Three Egyptian specialist doctors (Surgeon, Pediatrician, and gynecologist) were deployed at the hospital to support health service delivery. Medical equipment were shipped from Egypt.
During the visit of Rt. Hon. Prime Minister of Uganda to Egypt in January 2010, a memorandum of understanding was signed between the two countries in which Egypt provided Uganda with 4.5 million to construct water catchments dams, bore holes, and fish ponds, in order to empower the eastern and Northern people.
In May 2014, Egypt held a session to train 10 Ugandan technicians on designing, building and maintaining rainwater harvesting dams. The session was a part of a $2-million grant offered by Egypt to implement a number of rainwater harvesting dams in Uganda.
2530
Thursday، 31 December 2015 - 12:00 AM
Related Stories
Most Visited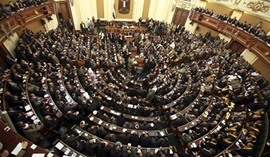 Sunday، 27 November 2022 02:37 PM
Wednesday، 23 November 2022 07:50 PM
Saturday، 26 November 2022 08:57 AM