Economics Conferences & Exhibitions
Davos Economic Forum 44th Session
Thursday، 23 January 2014 - 12:00 AM
Prime Minister Hazem el-Beblawy left for Switzerland Wednesday to attend the World Economic Forum (WEF) in Davos.


The forum which starts today and lasts until Friday will also be attended by Investment Minister Osama Saleh.


A special session will be held in Davos on the future of transition in Egypt, in which Beblawy will talk about the roadmap and the government's accomplishment as far as improving the economy and achieving social justice is concerned, the spokesman said.
The WEF  annual meeting will be attended by 2500 leaders, ministers and senior executive officials and businessmen representing 100 countries among which are 40 leaders.


The forum is due to last for four days to discuss the most important challenges facing the world recently and the probable risks on the long run along with the new ideas in the sectors of economy, technology and environment and whatever affects human life in the coming period.
Egypt's participation in this forum  is considered an opportunity to back efforts exerted by the Egyptian government to regain the trust of the international markets in the future of the national economy   and highlight the reforms made by the government to restore the high growth rates and the financial stability, in addition to other steps to be announced with a view to encouraging the business community to speed up  the implementation of the plans of pumping new investments into the Egyptian market.


The Egyptian delegation participates in a number of activities among which are:
The delegation displays the investment map for major national projects on top of which is the project of developing the Suez canal region beside the logistic services projects especially that this project acquires  a great importance in relation to  companies working in marine transportation.


The Egyptian delegation discusses details on the road map and the achievements  accomplished on the political and economic levels, especially that the Egyptian economic position is more stable than it was a year and a half ago.


The Egyptian delegation will deliver a speech in a session to be held on the Arab world to discuss means of transition to stability and collective participation and ways of providing job opportunities for youth beside potentials of regional cooperation among Arab countries.


The Egyptian delegation takes part in a private session on Egypt's future in the transitional period.


The Egyptian delegation attends a number of meetings and bilateral  meetings on the sideline of the forum with a number of senior Arab and foreign  officials along with meetings with Arab and world media.
1885
Thursday، 23 January 2014 - 12:00 AM
Related Stories
Most Visited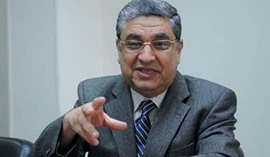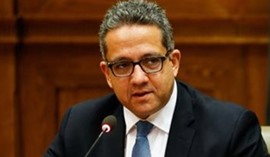 Sunday، 20 September 2020 03:30 AM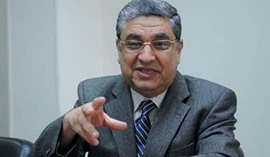 Wednesday، 23 September 2020 08:21 PM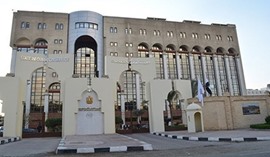 Sunday، 20 September 2020 12:25 PM