Economics Conferences & Exhibitions
Egypt Economic Reform Forum A Dialogue to Advance Egypt's Economic Prosperity: A Way Forward September 23 – 25, 2013 Tarrytown, New York
Thursday، 22 January 2015 - 12:00 AM
Overview
Key business leaders, government officials, academics, and economists from Egypt and around the world will gather in New York on September 23 – 25, 2013 to advance Egypt's economic policy planning process. In the spirit of cooperation and with a shared interest in the prosperity of Egypt, these stakeholders will create a framework for an Egypt National Economic Council that would support Egyptian authorities develop a sound economic policy plan for Egypt's future.


While acknowledging the capacity for growth of Egypt's economy, the need for an improved national policy formulation process to address key socio-economic priorities and challenges at this time in the nation's history has become clear. The constructive participation of experts from the political, economic and social spectrum, representing a balanced array of stakeholders in Egypt, is necessary to build public consensus and guide Egypt to economic recovery in the short-term, while setting the country on a balanced growth trajectory over the long-term. The creation of an Egypt National Economic Council would be a key step towards institutionalizing the necessary frameworks for enhancing the policy formation and implementation process in Egypt, and thus offers an avenue for revitalizing Egypt's economic prospects. Economic councils have been established in various forms around the world.


These international experiences, including the United States, Malaysia, India, Japan, Indonesia, and Brazil, indicate that economic councils primarily focus on setting strategic economic priorities over the short, medium and long term, providing balanced policy recommendations, and bolstering economic activities during periods of recession or political transitions. This meeting will help to develop a suggested framework for the creation of such a council in Egypt.


Participants

• Mr. Mahmoud Abdallah, Managing Partner and Chief Executive Officer of MMA Global Investments LLC; Senior Advisor to The Rockefeller Brothers Fund Egypt Program (USA)
• Dr. Hamza B. Alkholi, Chairman & CEO, Alkholi Group (Saudi Arabia)
• Dr. Rania Al-Mashat, Sub-Governer Monetary Policy Unit, Central Bank Egypt (Egypt)
• Ms. Alissa Amico, Project Manager, Middle East North Africa, Organization for Economic Cooperation & Development (OECD) (France)
• Mr. Mohamed Saad Ashour, Minister Plenipotentiary, Head of the Economic and Commercial Office in New York, Consulate General of Egypt (USA)
• Dr. Ziad Bahaa-Eldin, Deputy Prime Minister and Minister of International Cooperation (Egypt)
• Ms. Elizabeth Campbell, Vice President of Programs, The Rockefeller Brothers Fund (USA)
• Dr. Isobel Coleman, Senior Fellow and Director of the Civil Society, Markets, and Democracy Initiative; Director of the Women and Foreign Policy Program at the Council on Foreign Relations (USA)
• Mr. Sam Dabbous, Chief Operating Officer, IPR Group of Companies (USA)
• Dr. Ashraf El Rabiey, President, AE Trade Consulting; former first Undersecretary of the Ministry of Trade and Industry and head of the Egyptian Foreign Commercial Service (ECS) (Egypt)
• Dr. Farouk El-Baz, Research Professor and Director of the Center for Remote Sensing at Boston University; Former Supervisor of Lunar Science Planning at Bellcomm Inc, Apollo Program (USA)
• Dr. Mahmoud Amin El-Gamal, Economist, Chair of Islamic Economics, Finance and Management, Department of Economics, Rice University (USA)
• Dr. Hala Helmy ElSaid, Dean of Faculty of Economics & Political Science Cairo University, Egypt (Egypt)
• Mr. Hisham Ezz Al-Arab, Chairman & Managing Director, Commerce International Bank (Egypt)
• Dr. Mohammad Fadel, Associate Professor, University of Toronto Faculty of Law (Canada)
• Dr. Hafez Ghanem, Senior Fellow, Global Economy and Development Program, Brookings Institution (France)
• Mr. James Harmon, Chairman, Egyptian-American Enterprise Fund (USA)
• Mr. Stephen Heintz, President, The Rockefeller Brothers Fund
• Dr. El Mostafa Higazy, Strategic Advisor to the President of the Arab Republic of Egypt (Egypt)
• Mr. Ayman Hindy, Partner, Capula Investment (USA)
• Mr. Christopher Jarvis, Mission Chief for Egypt, International Monetary Fund (USA)
• Mr. Hany Kadry Dimian, Economist, Former First Deputy Minister of Finance, Egypt (Egypt)
• Mr. Mohamed Ibrahim Kamel, CEO, Egyptian Resort Company (Egypt)
• Mr. Hideki Matsunaga, Chief Representative, Egypt and Yemen Office, Japan International Cooperation Agency (JICA) (Egypt)
• Dr. Abdel Monem Said Aly, Chairman of the Board and CEO of Al Masry Al Youm Publishing House; Chairman of the Board, CEO, and Director of the Regional Center for Strategic Studies (Egypt)
• Mr. Shinji Naruo, Representative, Naruo Research Institute, Ltd (Japan)
• Dr. Mohamed Omran, Executive Chairman of the Egyptian Stock Exchange and a Professor of Finance at the Arab Academy for Science and Technology (Egypt)
• Dr. Magued Osman, CEO, the Egyptian Center for Public Opinion Research (Bassera); Former Minister of Communications and Information Technology, Egypt (Egypt)
• Ms. Marnie S. Pillsbury, Executive Director, David Rockefeller Fund
• Mr. Aladdin Saba, Chairman, Beltone Financial (Egypt)
• Mr. Kei Sakamoto, Deputy Assistant Director, Middle East and Europe Department, Japan International Cooperation Agency (JICA) (Japan)
• Mr. Osama Saleh, Minister of Investment of the Arab Republic of Egypt (Egypt)
• Mr. Mahmoud Salem, Managing Director, Head of Global Marketing and Middle East Region, Depositary Receipts, BNY Mellon (USA)
• Mr. Samih Sawiris, Chairman Orascom Development Holding; Executive Chairman of the Board of Directors and CEO, Orascom Hotels and Development S.A.E. (Switzerland)
• Mr. Karim Sherif, Political Counselor, Director of the Office of the Strategic Advisor to the President of the Arab Republic of Egypt (Egypt)
• Ambassador Mohamed M. Tawfik, Egyptian Ambassador to the United States (Egypt)
• Ms. Ghada Waly, Managing Director, Social Fund for Development (Egypt)
• Dr. John Waterbury, William Stewart Tod Professor of Politics and International Affairs, Emeritus, Woodrow Wilson School of Public & International Affairs, Princeton University (USA)
• Ambassador Frank G. Wisner, Senior Partner and Foreign Affairs Advisor, Patton Boggs (USA)

Agenda

The Case for Economic Councils: Lessons from Around the World:  Economic councils that serve as government advisory bodies on economic or fiscal policy have been implemented in numerous countries around the world with the purpose of setting long-term domestic and international policies designed to strengthen their country's economies, especially after periods of economic recession, political independence, or transition. Economic councils of this type in countries such as Belarus, Brazil, Indonesia, Malaysia, Japan, and the United States, follow different variations of a similar model, all with the same goal of increasing their country's competitiveness in the global economy.


• Egypt's Economic Policy History: Lessons Learned from the Past: Like many countries in the world, development plans began in Egypt after its independence. The industrial five-year plan, 1957-1962, was the first plan in Egypt with the goal to enhance domestic industrialization. This was followed by the first five-year plan, 1960-1964, which was drafted by the national planning committee under Nasser's Rule. Sadat's era brought with it free liberalization and economic deregulation, encouraging foreign direct investment.
• Efforts to Introduce Inclusive Planning in Egypt: Arab countries lag behind the rest of the world on nearly all governance indicators, specifically those related to participation and voice. Lack of transparency and low accountability has led to increased corruption. Alienation and exclusion, especially among the younger generations, contributes to general frustration with government.
• Principal Goals of Egypt's National Economic Council (NEC): Contrary to the inclination of new governments to prioritize populist attractive short-term policies, governments that embrace "inclusive planning" adopt mid to long-term objectives and outline a guiding vision for the long-term development of the country.
• The Role of State Owned Enterprises (SOEs) & Subsidies in Egypt: State-owned enterprises are estimated to account for over a third of Egypt's GDP and yet recent economic development strategies have not seriously addressed their performance and governance. The privatization effort heralded by the Asset Management Program was terminated in the late 2000s with the onset of the financial crisis and ever since the 2011 Revolution, privatization or restructuring of state-owned enterprises remains a controversial subject. Therefore, the role of the state in the Egyptian economy, as a provider of key goods and services, as an employer and as a source of subsidies, is not expected to decline in the near future. More informed ownership and more transparent governance of SOEs is therefore an essential component to resolving the fiscal crisis that the country faces and to improving public sector transparency at-large.
• Private Sector as a Driver for Economic Prosperity in Egypt: A strong private sector is crucial to achieving meaningful development outcomes by fostering employment opportunities, innovation and wealth creation, and by generating government revenues to finance essential public services. The private sector has the ability to increase household incomes, enhance career and professional development opportunities, and improve access to quality products and services in a county, thereby significantly improving a population's quality of life. Egypt is not fully benefiting from the opportunities that can be generated by a potentially strong private sector.
• Egypt NEC Membership Selection & Organization:  This session will summarize how involvement of major stakeholders through a democratic and transparent process is a crucial factor in keeping national consensus equitable and integrating the country's knowledge to foster fair economic growth policies.
• Drivers of Balanced Growth in Egypt: Philanthropy, Enterprise & Entrepreneurship: Bread, freedom and social justice' was one of the key slogans from Egypt's revolution. This highlights the importance of widespread economic development – or balanced growth – in paving the way for a truly prosperous and stable Egypt. The last few years of Hosni Mubarak's rule were characterized by high economic growth rates with average GDP growth of six per cent, and increased foreign direct investment. The government's reforms were argued to have created an environment that was favorable to business and attractive to investors. This helped propel Egypt into the international spotlight as an emerging market of choice.
• Egypt's Current Economic Policy Decision-Making Process: Egypt's current monetary and economic process will be examined by analyzing the current process in place for making economic decisions in Egypt. The way in which policies are developed, what key decision-making bodies exist, and how these policies are communicated to the public and then implemented will be discussed. Key challenges to passing economic policies in the current climate and how consensus is currently built among key stakeholders for policies will be addressed.
• Egypt NEC Form & Functionality (Planning Process): This session will summarize how a proper institutional mechanism could help mitigate strong perceptions of corruption and make way for national consensus on an economic vision and policy plan.
• NEC Implementation & Accountability Framework: Building on key themes and recommendations from prior sessions, this session will summarize the significance and basic components of a strong implementation body with an effective system for planning, monitoring and evaluating economic plans and explore models for establishing a better implementation mechanism in Egypt.
• From Concept to Implementation: Key Themes, Questions & Next Steps: This session will summarize the importance of a fair institutional mechanism for increasing outside contacts and capacity building of planning organizations as initial measures that could be taken toward introducing an inclusive planning process.
 
1667
Thursday، 22 January 2015 - 12:00 AM
Related Stories
Most Visited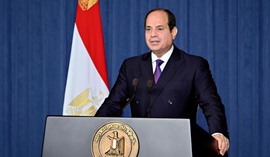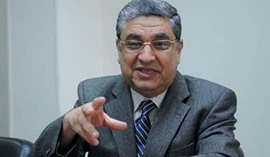 Wednesday، 23 September 2020 08:15 PM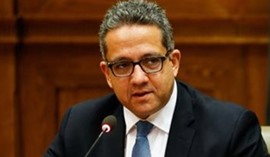 Sunday، 20 September 2020 03:30 AM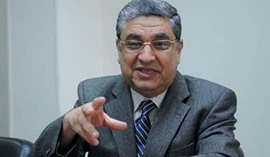 Wednesday، 23 September 2020 08:21 PM