Egypt and Evolution of African Union
Monday، 02 February 2015 - 12:00 AM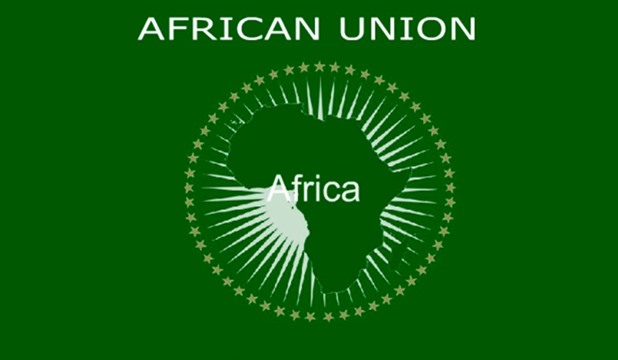 As a founding member of the African Union, Egypt has requested that an amendment be introduced to Article 4 of the AU Constitutive Act, whereby intervention by the AU in a Member State shall be  pursuant to a decision of the Assembly in respect of grave circumstances, namely: war crimes, genocide and crimes against humanity.
Egypt has moreover introduced an amendment to Article 25, whereby Arabic is used as working language.
Egypt has ratified more than 20 AU-related treaties and conventions, in addition to the African Youth Charter (16 October, 2008); the Inter-African Convention Establishing an African Technical Co-Operation Programme (23 September, 2004); the Charter for African Cultural Renaissance (2 November, 2009); Treaty on the African Nuclear-Weapon-Free Zone (Treaty of Pelindaba) (11 April, 1996); the Agreement for the Establishment of the African Rehabilitation Institute; and the Protocol to the African Charter on Human and Peoples' Rights on the Establishment of the African Court on Human and Peoples' Rights.
Egypt, together with South Africa, Libya, Algeria and Nigeria, Egypt the most part of AU budget, namely 15%.
AU Peace and Security Council
Egypt signed the Protocol Relating to the African Union's Peace and Security Council in March 2004, deposited its ratification in March 2005 and was elected PSC Member for the North Region for a stint of two years from 2006 to 2008. In December 2006, Egypt launched an initiative for a consultation mechanism between the AU Peace and Security Council and the United Nations Security Council.
New Partnership for Africa's Development (NEPAD)
Egypt is one of five founding members of NEPAD and is currently responsible for promoting agriculture and accessing the global market.
African Union "Authority"
Egypt is a catalyst to achieving consensus regarding an AU "Authority". The proposed Authority could play a vital role (in coordination, implementation and advocacy and as an institutional driver) in the integration process, provided its technical and political capacity is improved and some changes are made to the institutional configuration of the AU.
Pan-African Parliament (PAP)
Egypt has several members in PAP.
Economic, Social and Cultural Council (ESCC)
The Society of the Egyptian Red Crescent and the Association of Egyptian Business Women are members of the ESCC.
Events hosted by Egypt
 11th African Summit, Sharm al-Sheikh, 1 July, 2008
 42nd Meeting of the Economic Council for African Ministers of Finance and Planning, Sharm al-Sheikh, 2 to 7 June, 2009
 Meeting of African Ministers of Trade to Prepare the 7th World Trade Organization Conference (Cairo, 28 October, 2009)
 China-Africa Ministerial Forum (Sharm al-Sheikh, 6 November, 2009)
 Meeting of Arab and African Ministers of Agriculture (February 2010)
14th Meeting of Arab-African Cooperation Committee of 24 (4 March, 2010)
 Conference of African Ministers in charge of Border Issues (Sharm al-Sheikh, March 2010)
Source: Foreign Ministry
764
Monday، 02 February 2015 - 12:00 AM
Related Stories
Most Visited