Yemeni Crisis
Thursday، 23 April 2015 - 12:00 AM
Yemen's political crisis began in 2011, amid the Arab Spring and the ongoing Houthi insurgency. The conflict has its roots in the failure of a political transition supposed to bring stability to Yemen following an Arab Spring uprising that forced its longtime authoritarian president, Ali Abdullah Saleh, to hand over power to his deputy Abdrabbuh Mansour Hadi, in 2011.
The insurgent Houthis in northern Yemen laid siege to a Salafi town in Saada Governorate, Dammaj. Fighting was worst in November and December. The Yemeni military was unable to restore order due to the crisis elsewhere in the country.
National reconciliation talks were held with the participation of many separatist elements, as well as the Houthis.
The Houthis began protesting against Hadi's government to demand concessions in order to resolve a years-long insurgency they had been waging against the Yemeni state in mid-2014. The uprising escalated dramatically as Houthi fighters swept into Sana'a, the capital, and effectively seized control of the city from the Yemeni military within a couple of days in September.
Yemen was riven in 2015, with the Houthis establishing a new government in Sana'a.
Houthis consolidate power
A Houthi official announces the dissolution of House of Representatives and the formation of a Houthi-led transitional authority on 6 February 2015.
Main article: 2014–15 Yemeni coup d'état
The Houthis stepped up their pressure on Hadi's weakened government, seizing the presidential palace and strategic military installations in Sana'a and shelling the president's private residence on 20 January. The following day, they took control of Hadi's home, stationing armed guards outside to keep him under virtual house arrest.
The Houthis and other factions reached a tentative agreement, announced on 20 February, to keep the House of Representatives in place despite the "constitutional declaration" dissolving it two weeks prior. The agreement also stipulated that a "people's transitional council" would be established to represent southerners, women, youth, and other political minorities.
1035
Thursday، 23 April 2015 - 12:00 AM
Related Stories
Most Visited
Wednesday، 30 November 2022 01:33 AM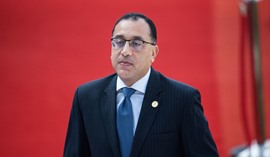 Wednesday، 07 December 2022 02:03 PM
Wednesday، 30 November 2022 03:35 PM