Qassem Ameen (1863-1918)
Tuesday، 24 November 2015 - 12:00 AM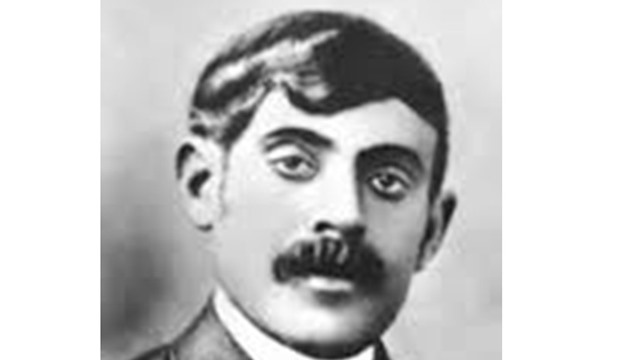 The first decade of the twentieth century was a very dark period for the Egyptian people. As a streak of lightning glimmering through the dark, Qassem Ameen rose up from the Egyptian soil to challenge the prevailing darkness. His call for the emancipation of women, which has guided on progress throughout the century was an integral part of a comprehensive movement for a new homeland.
Ameen's Life and Education
Born in Alexandria, he received his primary education at Ras Etteen school, then moved to Khedivi Secondary School in Cairo, where he completed his secondary education.
After graduating from the School of Law, he was sent to France in 1882 to complete his post-graduate study of Law. Back home in 1885, he worked at the Mixed Prosecution Department handling charges against both Egyptian citizens and foreigners in Egypt. He then became Chief Prosecutor of Beni Suef and later of Tanta.
During this time, he engaged in a campaign to solicit amnesty for Nationalist leader Abdullah Al Nadeem and his fellow revolutionists. Later, he was promoted to a Councilor at Cairo Court of Appeal.
With the beginning of the twentieth century, Qassem Ameen back from France in 1885, Ameen drew nearer to the reform leaders Gamal Eddin Al Afghani and Sheikh Muhammad Abdo.
In 1894, he issued his book in French "Les Egyptians" (The Egyptians). In this book, Ameen rejected negative claims against the traditions of oriental society, as made by Duke Drocom in his book "L'Egypte et les Egyptians". Ameen defended Islam and compared the rights of women according to Islam with those of the civilized European women. In 1899, he issued his book "The Emancipation of Women", which was severely criticized.
In 1900, Ameen refuted the arguments of his opponents, in his book "The New Woman", which gave fresh fuel to his ardent battle for the emancipation of women.
During this period, Ameen took part in several social organizations such as the Higher Schools Club, the Islamic Charitable Society and the Private University.
As a student of  law, Ameen was in Paris concurrently with Gamal Eddin Al Afghani and Sheikh Muhammad Abdo, leaders of the national and religious reform movement. They published the first issue of "Alorwa Al Wothga" newspaper on March 13, 1889. During this period, he approached Gamal Eddin Al Afghani and worked as an interpreter for Sheikh Muhammad Abdo. When the Sheikh returned to Egypt in 1885, Ameen was a close follower who derived great benefits from his concepts of religious and educational reform.
Qassem Ameen was closely associated with Saad Zaghloul and Ahmed Lotfi Al Sayyed, eminent nationalist leaders of the time.
Ameen's call for the emancipation of women in the late 19th and early 20th centuries was a significant landmark towards the overall awakening of the community and the freedom of women. With his smooth and easily flowing style and prudential reasoning. Qassem Ameen was indeed a precursor to his time. When he first issued his book on the emancipation of women, he was severely criticized. He was attacked by Moustafa Kamel and Khedive Abbas II and defended by Saad Zaghluol and Ahmed Lotfi Al Sayyed.
Qassem Ameen's writings extensively elaborate on the concepts of the nation, homeland and reform. In these writings, he associates the condition of women to the political condition. It can be said that the question of woman, as seen by Ameen is basically political. The real problem Ameen meant to hand was that of re-organizing the Egyptian society and restructuring its mentality. He singled out the disadvantages of the absence of democracy and its impact on the autocratic handling of man by governments and authoritarian treatment of women by men. He believed that, for a woman to be emancipated, she should be so educated as to acquire a certain level of learning and study facts of science and nature so as to discard superstitions, all within the tenets of the Islamic Law (Sharia).
 
316
Tuesday، 24 November 2015 - 12:00 AM
Related Stories
Most Visited
Wednesday، 01 February 2023 12:06 PM
Monday، 30 January 2023 12:00 AM
Monday، 30 January 2023 11:59 AM