Tourism
Thursday، 22 October 2015 12:00 AM
Austria won the Twinning Project between Egypt and the European Union in the field of tourism signed in Egypt in February 2007 aiming at developing mechanisms of activating tourism in Egypt.


The number of Austrian Tourists who visited Egypt from January to November 2010 reached 224,248 achieving an increase of 12% compared to the same period of 2009, where 200,306 Austrian tourist visited Egypt.

The number of Austrian tourist nights increased from January to November 2009 from 2,312,062 to 2,625,969, during the same period of 2010.

Therefore Austria ranked the 7th in October 2010 amongst the best countries exporting tourism to Egypt.
Most Visited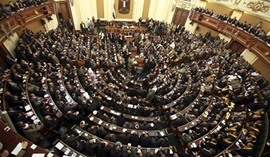 Sunday، 27 November 2022 02:37 PM
Wednesday، 23 November 2022 07:50 PM
Saturday، 26 November 2022 08:57 AM