USA
Military Relations
Thursday، 30 March 2017 02:01 PM
The US aid to Egypt goes back to the peace agreement signed between Egypt and Israel in 1979, as Washington is the largest of donor countries to Egypt. The military aid is estimated at about one billion and 300 million dollars a year, except the years 1981 and 1982, Egypt received $550 and $900 million, respectively.
On 30/9/2016, The Armed Forces received a group of advanced mine-resistant ambush protected (MRAP) personnel carriers from the US.
On 22/3/2016, Egyptian, American and Emirati maritime training "Salute Eagle 2016"kicked off, which is implemented by elements of naval forces, for several days in the Red Sea. Within the framework of the annual plans for joint exercises between the Egyptian Armed Forces and their counterparts.
Egypt is one of the largest countries in the region that receives aid from Washington after Israel.
Since 1980 to date, Egypt has received from Washington more than 220 F-16 aircrafts, thus making it the largest user of these aircrafts after Washington, Tel Aviv and Istanbul.
Washington extended assistance to Egypt and Israel to maintain the peace process between both countries.
Most Visited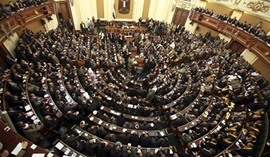 Sunday، 27 November 2022 02:37 PM
Wednesday، 23 November 2022 07:50 PM
Saturday، 26 November 2022 08:57 AM