Japan
Political Relations
Thursday، 26 November 2015 12:00 AM
Egypt and Japan have cultivated friendly relations since Japan's recognition of the independence of Egypt in 1922.  The relations between the two countries continued to grow and evolve into a multi-dimensional domain, where politics and economics are not the only fields of cooperation but also relations were extended to cultural, scientific, technological, touristic, media, social and sportive domains that are sources of "Soft Power".
Cooperation between the two countries is not limited to bilateral cooperation, but is rather extended to cooperation on major issues at the multilateral level, whether in the United Nations or other related organizations or bodies, such as on the issues of disarmament, peace-keeping, environmental protection, and dialogue among civilizations, cultures and religion. This is due to the fact that both countries share similar visions of working for a world based on peace, justice and cooperation.
The First Round of Strategic Dialogue between the two governments took place in Cairo in May 2009.  The round was co-chaired by the Minister of Foreign Affairs of Egypt and the Foreign Minister of Japan.
The first "Japan–Egypt Forum" was held on the 29th and 30th of November 2009, in Tokyo, in implementation of the Partnership Declaration. The Forum presented an opportunity for dialogue and produced an extensive declaration aimed at enhancing, intensifying, deepening and further diversifying the relationship between the two countries.
Japan Emperor Akihito congratulated on 13/6/2014 President Abdel Fattah El-Sisi on becoming Egypt's new president. The Japanese emperor wished President Sisi success in his new post to realize prosperity for the Egyptian people.
Most Visited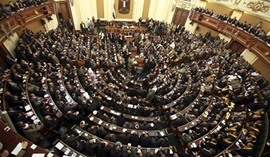 Sunday، 27 November 2022 02:37 PM
Wednesday، 23 November 2022 07:50 PM
Saturday، 26 November 2022 08:57 AM