Economic Relations
Monday، 26 October 2015 12:00 AM
India has traditionally been one of Egypt's most important trading partners in the Asian continent. The Indo-Egypt Bilateral Trade Agreement operative since March, 1978 and based on the standard Most Favored Nation clause involving free trade in foreign exchange, has replaced the earlier Trade Agreement of 1953. The Indo-Egypt-Yugoslavia Tripartite Agreement under which tariff concessions of up to 50% were available for 129 commodities, expired on 31st March, 1993 and has not been renewed.
1. Bilateral Trade
The main Egyptian exports to India are: Crude oil and petroleum products, raw cotton, rock phosphate, marble, raw and finished leather, coke coal, caraway seeds, organic and inorganic chemicals and fertilizers, metal ores and metal scrap, cotton yarn, crystal products, glass products, papyrus, medical equipments, handicrafts.
The main Indian exports to Egypt have been: Meat, cotton yarn and fabrics, machinery and equipments, transport equipments, articles of base metals including iron and steel, plastic and articles thereof, jute products, human vaccines, bulk drugs and pharmaceuticals, chemicals and allied products including reactive dyes, rubber and rubber products and traditional items such as tea, tobacco, sesame seeds and lentils.
With reduction of tariffs and deregulation of the business environment in Egypt, new trade opportunities have opened up for Indian exporters. Indian exports of Meat, Tea, Cotton Yarn and Fabrics, Paper and related products and the export of Sesame Seeds have seen a quantum increase in the last 4-5 years.
Indian Companies won large contracts in Egypt during the last four years. These include a $ 30 million contract for supply of hot briquetted iron (HBI) by ESSAR World Trade to National Iron & Steel Company of Egypt, a $ 40 million contract for supply of boilers by BHEL for the Al-Arish 2X30 MW power project & Electrical power Substations, a $ 11 million contract for supply of irrigation systems by Kirloskar Brothers, a $ 13 Million contract for supply of overhead transmission towers by KEC for Egypt-Jordan Transmission Line and a 3.5 million contract by TATA Exports for supply of TV Electronics components to El-Nasr TV Co.
2. Joint Commission
Indo-Egyptian Joint Commission headed by both Foreign Ministers was established in September, 1983 to promote bilateral cooperation for mutual benefit in various fields such as agriculture, economy, trade, industry, education, health, culture, consular affairs, tourism, science and technology. Its first meeting was held in New Delhi in November, 1985, the second in Cairo in October, 1988, the third in April, 1997 in New Delhi, and the fourth held in Cairo in Feb. 2001and the fifth meeting would take place in New Delhi shortly. Apart from the meetings of the sub-committees of Trade and Economy, Agriculture, Science and Technology, Culture and Human Resource Development, several agreements including agreement of Foreign Office Consultations, Air Services, Protection and Promotion of Investments, establishment of a Joint Business Committee between the Federation of Egyptian Chambers of Commerce (FECC) and Federation of Indian Chamber of Commerce and Industry, as well as a Joint Business Group between Federation of Egyptian Industries and Confederation of Indian Industries(CII) on 1997. Both countries are in the process of negotiating a Preferential trade Agreement.
3. Joint Business Committee
A protocol signed between the Egyptian Federation of the Chambers of Commerce and Federation of Indian Chamber of Commerce & Industry(FICCI) on 9th April 1997 for setting up "Joint Business Committee(J.B.C)" which has held two meetings, first in New Delhi in January 1998, and second in Cairo at the year of 2000, and the 3rd meeting would take place in New Delhi in due time.
4. Joint Business Group
During the visit of the Indian Prime Minister to Egypt in October, 1997 an Indo-Egypt Joint Business Group was formed at the initiative of Egyptian Prime Minister. The Joint Business Group comprises nine top Indian businessmen and eleven Egyptian businessmen (Ten members initially, increased to eleven subsequently). The JBG has aimed to forming new joint ventures and investment projects between the two countries. The Bangalore January 2002 meeting has led to identify the following areas for cooperation with Egyptian Industry: Steel, Construction, Tractors and agricultural equipment, pumps & diesel engines, pharmaceuticals, tourism and auto components , Information technology, textiles, biotechnology. "Joint Business Group (J.B.J)" has held three meetings, first was on the 1st January 2001 in Delhi, second was on 20th June 2000 in Cairo and lastly in New Delhi on 8th December 2004. The 4th meeting would take place in Cairo, shortly.
5. Exhibitions
Negotiations are undergoing between "ITPO"(India Trade Promotion Organization) and "GOIFE"(General Organization For International Fairs & Exhibitions) aiming for signing an MOU that permits mutual participation in the two countries main international Fairs & Exhibitions on a 50 sqm build up space on a free of charge basis.
6. Partnership Summit
In January 1998, the then Egyptian Minister of Trade Dr. Ahmed Goweili led a high level delegation including top businessmen to participate in the CII Partnership Summit in Chennai. During the visit a MOU was signed on Trade Promotion. In January 2002, a big delegation in a 7 days visit, headed by the Egyptian minister of foreign trade and comprising the Egyptian minister of industry and technological development and around 35 officials and businessmen have participated in the CII Partnership Summit in Bangalore and extended their visit to include New Delhi. During the visit several MOU's was signed on IT and Industrial Cooperation.
A number of agreements covering various aspects relations have been signed by the two countries including:
1. Construction Industry (mainly on joint execution of large infrastructure projects in 3rd countries).
2. Tractors and agricultural equipments joint ventures.
3. Pumps and Diesel Engines joint ventures.
4. Pharmaceuticals joint ventures.
5. Auto Components.
6. Textiles.
7. Tourism.
8. Information Technology.
9. Energy: Solar Systems , Batteries, lithium thionyl chloride and sulphur dioxide Cells , Nickel-cadmium batteries , Batteries for signaling , Batteries for medical purposes , Specially light batteries for aircraft, ships Solar powered irrigation systems , Solar cells , Photovoltaic panel pumps , lighting, kits, using wind power for the heating and distribution of hot water , Charges, solar modules , Solar components , solid fuel motors.
10. Software for Industries.
11. Small and Medium Scale Industries
Most Visited
Wednesday، 30 November 2022 01:33 AM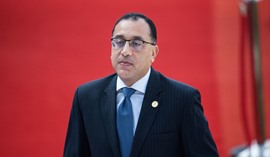 Wednesday، 07 December 2022 02:03 PM
Wednesday، 30 November 2022 03:35 PM