Mutual Visits
Monday، 14 December 2015 12:00 AM
On 25/4/2014: Chadian President Idriss Deby received The Prime Minister. During the meeting, Mahlab handed over a message from The President of the Republic to Déby on the latest developments in the region.
On 19-20/4/2010: The Foreign Minister paid a visit to N'Djamena, heading the Joint Committee delegation. He met with Chadian President Idriss Deby.
On 21-23/7/2010: The Minister of Legal and Parliamentary Affairs participated in the Conference of the Community of Sahel-Saharan States CEN-SAD from.
On 2-4/2/2010: The Parliament's National Democratic Party's Majority Leader visited N'Djamena to participate in the Assembly of La Francophonie (APF).
On 8-9/11/2009: The Chadian Foreign Minister participated in the China-Africa Forum held in Sharm El-Sheikh.
On 17-21/6/2009:
Advisor to the Egyptian Minister of Culture for External Relations visited N'Djamena, representing Egypt at the 2nd Meeting of Ministers of Culture and Art of the CEN-SAD member states.
Most Visited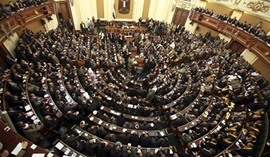 Sunday، 27 November 2022 02:37 PM
Wednesday، 23 November 2022 07:50 PM
Saturday، 26 November 2022 08:57 AM