Côte d'Ivoire
Political Relations
Monday، 14 December 2015 12:00 AM
Egypt and Cote d'Ivoire enjoy friendly relations, which have never witnessed any sharp political or diplomatic fluctuations. In general, the voting system of Cote d'Ivoire has always been characterized by supporting Egyptian positions and nominations, especially when it comes to a unified African position. It can be said that neither of the two countries has taken anti-political positions towards the other party throughout these years.
Both Egypt and Côte d'Ivoire are member states of the United Nations and its specialized organs, as well as the Non-Aligned Movement, in addition to a number of other regional and international organizations and groups such as the Islamic Conference, the African Union and the Community of Sahel-Saharan States. This gives the political relations an institutional dimension and allows the officials of the two countries to meet, frequently.
Egypt participates in the United Nations Operation in Côte d'Ivoire (UNOCI), which is a UN-NATO peacekeeping mission, by deploying a military engineer company.
Côte d'Ivoire has always shown a clear appreciation of the Egyptian role in supporting peace and restoring stability in Côte d'Ivoire away from the exploitation of the suffering of the Ivorian people. This was embodied in Egypt's support to the Ouagadougou Peace Agreement in Côte d'Ivoire, which was signed on March 4, 2007.
Most Visited
Wednesday، 23 November 2022 07:50 PM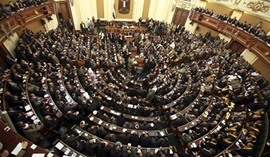 Saturday، 26 November 2022 07:34 AM
Monday، 21 November 2022 12:00 AM