Mutual Visits
Monday، 14 December 2015 12:00 AM
On 20/3/2020, Foreign Minister Sameh Shoukry had a meeting with Niger President Mahamadou Issoufou. During the meeting, Shoukry handed over a message from President Abdel Fattah El Sisi to Niger President Mahamadou Issoufou on the Grand Ethiopian Renaissance Dam (GERD)'s file.
On January 5th, 2010, visit of Prime Minister of Niger to Egypt within the framework of bilateral relations.
In February 2009, visit of Assistant Foreign Minister for African Affairs to Niger.
In 2009, visit of Foreign Minister of Niger to Cairo.
Most Visited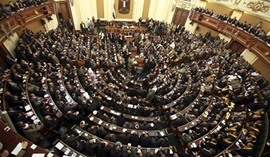 Sunday، 27 November 2022 02:37 PM
Wednesday، 23 November 2022 07:50 PM
Saturday، 26 November 2022 08:57 AM