Mutual Visits
Thursday، 31 December 2015 12:00 AM
On 17/12/2015, Irrigation and Water Resources Minister arrived in Uganda to inaugurate a number of projects implemented by the Egyptian ministry.
On May 15th, 2011, Prime Minister visited Kampala the capital of Uganda, in a bid to boost bilateral relations and trade with particular emphasis on appropriation of Nile River waters.
From 20 to 27 June 2010, the most recent visit by a delegation from the Administrative Control Authority of Uganda.
From 24 to 31 January 2010, the Speaker of the People's Assembly visited Uganda to head the Union of Parliaments of the Organization of Islamic Conference.
In January 2010, an Egyptian public diplomacy delegation had visited Kampala and was received by Ugandan President Yoweri Museveni. During the visit of Prime Minister of Uganda to Cairo, a Memorandum of Understanding between the two countries was signed whereby Egypt is to provide $ 4.5 million for the construction of dams to harvest rain and fish farms and groundwater wells in the eastern and northern Uganda.
From 10 to 13 November 2009, the Minister of Foreign Affairs of Uganda visited Egypt at the invitation of the Foreign Minister.
From 2 to 4 November 2009, Assistant Foreign Minister for African Affairs visited Kampala, she met with Ugandan Foreign Minister and Minister of State for Foreign Affairs.
From June 30 to July 1, 2008, the Ugandan President attended the African Union Summit held in Sharm El-Sheikh.
From 23 to 24 June 2008, the Minister of International Cooperation and the Minister of Agriculture and Land Reclamation visited Uganda, at the invitation of President Museveni to the Minister of International Cooperation on the side-lines of the India-Africa summit.
Most Visited
Wednesday، 30 November 2022 01:33 AM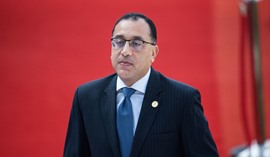 Wednesday، 07 December 2022 02:03 PM
Wednesday، 30 November 2022 03:35 PM