Economic Relations
Thursday، 31 December 2015 12:00 AM
Egyptian investments in Uganda include Cairo International Bank, Egypt Air, Mantrac Uganda ltd, Arab Contractors, al-Nasr Export and Import Company and African Development Incorporation Uganda Limited. Cairo International Bank was established in Kampala in 1995. Banque Du Caire one of the major Egyptian public sector banks and the well-known group Kato Aromatic were the first shareholder to establish Cairo International Bank in Kampala.
In Air transport business Egypt Air in 2008 joined the biggest air carriers, Star Alliance, which allows Egypt Air to provide its clients with a wider access to destinations all over the world, in June 2010 Egypt air add a third flight to strength human and trade bi-lateral relations.
And the Egyptian Mansur Group and General Motors East Africa are living up to their promise of opening their Uganda dealership. It will be run by Africa Motors and Machinery, a division of Mantrac Uganda Ltd.
The scope of work for Arab Contractors is increasing rapidly in Uganda, with a total work value for the current moment of 25$ U.S.
Other prominent private sector companies started investing in Uganda and east Africa to mention some is the "Citadel Group" the leading investor in Africa, Investing in the RVR $150million to modernize the main railway from Mombasa to Kampala to reduce substantially the cost of transport and hence cost of production leading to more trade and increase the attractiveness Uganda to foreign investment.
Contractual Framework
A Memorandum of Understanding between the Ministry of Agriculture and Land Reclamation, represented in the General Authority for Fish Resources Development and the Ministry of Agriculture and livestock production and aquaculture in Uganda was signed on March 25, 1999.

Cooperation between the Administrative Control Authority of Egypt and the Ugandan Inspectorate continues through the exchange of frequent visits between the two sides on an annual basis most recently during the period from 20-27 june 2010 by the Ugandan side.

 
Most Visited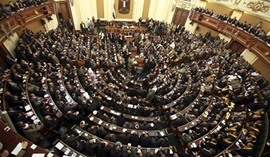 Sunday، 27 November 2022 02:37 PM
Wednesday، 23 November 2022 07:50 PM
Saturday، 26 November 2022 08:57 AM