Mutual Visits
Monday، 18 January 2016 12:00 AM
On 23/11/2014: The special envoy of Congolese President Joseph Kabila met Foreign Minister Sameh Shoukry. He  conveyed a verbal message ifrom the Congolese president to President Abdel Fattah El Sisi. He said that the Democratic Republic of Congo (DRC) expressed appreciation for the role played by Egypt to achieve regional security and stability.
On 24/2/2014: Foreign Minister Nabil Fahmy met Speaker of the Democratic Republic of Congo Parliament O. Minako on the fringe of his current visit to Kinshasa leading an Egyptian delegation to the Common Market for Eastern and Southern Africa (COMESA) summit.
December 2010: Congolese Minister of International and Regional Cooperation Raymond Milonga met Egyptian Foreign Minister for talks on ways of increasing the volume of trade exchange between the two countries.
May 2010: Congolese President Joseph Kabila visited Egypt for talks on a number of regional and international issues.
Most Visited
Wednesday، 30 November 2022 01:33 AM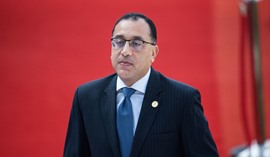 Wednesday، 07 December 2022 02:03 PM
Wednesday، 30 November 2022 03:35 PM