Arish Terrorist Attack
Al Azhar Imam Slams Arish Terrorist Attack
Tuesday، 12 September 2017 01:30 PM
Al Azhar Grand Sheikh Dr Ahmed el Tayyeb strongly condemned the terrorist attack that targeted policemen on Monday while carrying out their duty in northern Sinai city of Arish.


In a statement issued on Monday, Tayyeb stressed that such terrorist attacks will not hinder the policemen or the Armed Forces personnel from uprooting terrorism.
According to the statement, such assaults increase the will of the Egyptian people to face those who support terrorism and will not prevent Egypt form achieving progress and maintaining stability.


Al Azhar Grand Sheikh offered condolences to the families of the martyrs and wished the wounded a speedy recovery.


Mufti of the Republic Dr Shawqi Allam has strongly denounced the terrorist attack.
Meantime, Pope Tawadros II of Alexandria and Patriarch of Saint Mark Diocese said  on Monday that terror attacks in Egypt plot to harm the national unity.

Head of the Evangelical Community in Egypt Andrea Zaki said on Monday that international cooperation is the only way to confront terrorism.


Most Visited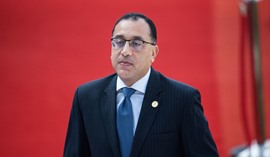 Wednesday، 07 December 2022 02:03 PM
Wednesday، 30 November 2022 03:35 PM
Monday، 05 December 2022 12:00 AM