France
Egypt and France
Monday، 23 October 2017 12:00 AM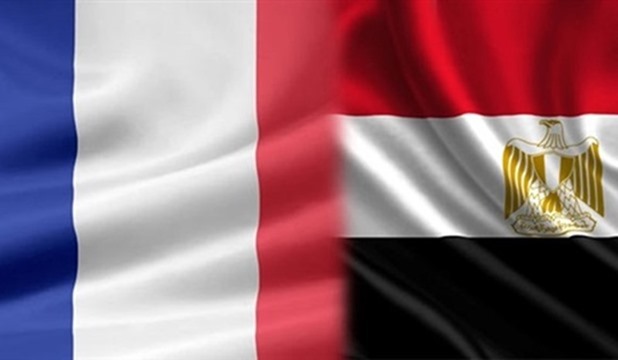 The Egyptian-French relations are based on historical and cultural foundations. The scientific mission that accompanied the French Campaign against Egypt had the lead in deciphering the Rosetta stone and reading the ancient Egyptian language.
Egypt and France have maintained distinguished relations in the modern era on the political, economic, cultural, educational and  many other fields.
In this presentation we address the privacy of the  relations between the two countries  , in addition to the history and current relations   on the  political, economic, cultural and military levels.
First: Privacy of French-Egyptian relations in the last 200 years
The Egyptian-French relations are characterized  by their privacy . All over the past two centuries they  were constant and that helped the political and diplomatic work between the two countries to be an important pillar on which bilateral relations are based. The most important aspects of the relations between the two countries are  as follows:
The period after the French campaign on Egypt until the Suez war in 1956, where the relations were tense to some extent  , but generally speaking  they  were  stronger than any other relations  with other countries. The beginning of this period was an extension to the period that  the French spent  in Egypt, in terms of the scientific, cultural, and industrial  renaissance  initiated by Mohamed Ali.
The relations since the rule of General De Gaulle until January 25th 2011, Egyptian-French relations since President Nasser took office until the January 25th Revolution have been fruitful. Since General De Gaulle's rule till today, the French foreign policy was characterized by economic, commercial and technical cooperation on bases of the bilateral levels.
On the economic level, the cooperation between the  two countries was diverse in direct investment, commercial exchange and preferential financing .On the military level, a number of military agreements have been concluded.  Bilateral military exercises  run every two years on the Egyptian territory. Both countries participated in a naval exercise known as " Cleopatra ", where the last naval exercises were held on the Alexandria coast from 8 to 13 December 2012. There are also bilateral air drills between the two countries known as "Nefertari", the last of which was held from October 29 to November 12, 2012. The two countries also cooperated in military equipments.
The relations after June Revolution: The past few years, especially after the June 30 Revolution, have witnessed more cooperation between the two countries, especially on the military field.  France has provided Egypt with many advanced weapons in addition to the transfer of military technology to Egypt. This is in addition to the Egyptian-French cooperation in the field of combating terrorism, reducing illegal immigration and the  permanent coordination in handling the  regional and international files in various international forums.
Most Visited
Wednesday، 15 March 2023 01:28 AM
Wednesday، 15 March 2023 11:55 AM
Tuesday، 14 March 2023 07:47 PM